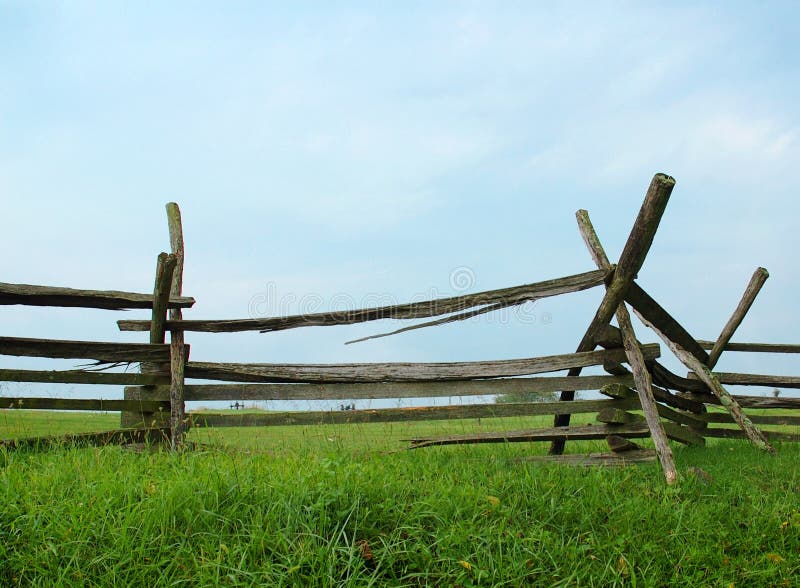 Patty Bradshaw sighed as she placed her hand on the latch of the weathered, unpainted, wood gate and entered her front yard.  She had a very dilapidated, split-rail fence along the front of  her property.  All the other residents of her neighborhood had updated their fences to spify, white pickets giving the neighborhood a clean, neat, unified feel, all of them except for Patty.   Yes, she knew that the gate and the connecting fence was a eye-sore!  Yes, she was SO ashamed of it, but that didn't seem to help matters.   As a single working mom with two boys, she just didn't have the money to replace the fence.
One day Alice Youngfield, her neighbor from across the street, had intercepted her as she opened her gate.  "When are you going to do something about the horrible-looking gate and fence," she asked bluntedly.
Patty was immediately defensive.  "I am a single working…"
"How about making the fence a priority?" interrupted Alice.  "You could set aside a few dollars each week.  In a couple of months you would have saved enough to at least paint it."  She hurried back across the street and entered her house, not looking back.
Patty was devastated and angry.  "Why didn't Alice understand?"  she wailed.
Kurt, her twelve-year-old, found her weeping when he returned home.  "Why don't you just do what Alice suggested," he offered.  "I could paint the rails."
Patty sat up.  "Forgive me, Lord, for not trusting You again!  I know that You can provide for this need.  I want so much for my neighbors to like me!"
And so the savings jar was set up, and began to fill with the money Patty had saved each week.  Then Brad came in one night after school and announced that he had lost his tablet, which he needed for his school assignments.  The extra cash had to go for this need.
The next day Patty returned home from work to find that someone had spray painted "Fix this!" on her gate.  Now the fence looked worse than ever.  To make matters even worse, one of the rails fell out of its socket and lay on the ground!  "Oh, what will the neighbors think now?  They are sure to be really angry.  Why can't they understand how hard this is for me!?  God, please help me with this fence so that my neighbors will like me."   She  managed to prop up the fallen rail, and scrub off most of the paint, but the problem remained.
One afternoon she got a call from her younger son's school.  Connor had fallen at socker practice and broken his ankle.  They had taken him to the emergency room.  The words left Patty in an outright panic.  As she grabed her coat and started out the door, she saw a group of neighbors coming toware her gate.
Alice was the group spokesperson:  "Patty, we have given you more than enough time to get this fence repaired, yet it remains the same.  Now we are about to take some action! "
Patty interrupted, "My son is in the emergency room.  I can't talk about this now!"
Alice continued:  "We may have to take court action to get you evicted.  Marge and Harry, your neighbors on the west, have been unable to sell their house for six months because of your fence.  Their realtor told them yesterday that property values in this neighborhood have fallen $50,000 because of your fence.  The time for sympathizing with you has past.  Give us a time line for fence repair by tomorrow or we will begin court proceedings against you!"
Patty jumped in her car and sped toward the hospital.  Her hair was disheveled and her face soaked with tears as she approached the front desk.  A glance to the side revealed Connor, cast on ankle, smiling broadly.  "They fixed it, Mom!  They said I could get the cast off in six weeks, and it will be good as new!"
That evening, after the boys were in bed, Patty sat sobbing with her head in her hands.  She was so glad that God had helped Connor and that her insurance would cover most of the bill, but the problem of the fence remained.  She had confessed so many times:  "My God will supply all my need" still there was no answer.  "I am out of ideas, Lord, " she prayed.  I did want to get the fence fixed but now it is too late and all my neighbors hate me.  She began to sob harder.
Then she heard what must have been the Lord's whisper in her spirit:  "Which is more important to you?  Your neighbors' opinion or mine?"
Patty was aghast.  "Why…Yours…uh, no, I have just been concentrating on what my neighbors think.  I want them to like me."
The conversation with the Lord continued, "What do you know about your neighbor's relationship with me?"
"Why….nothing, I guess.  I just wanted them to like me."
"Did you realize that your broken fence was hurting them?  Did you know that Marge and Harry have to drive an extra fifty miles per day to work because they cannot sell their house, and buy a closer one?"
" Uh, no!!!  I just wanted…"
"I know what you wanted.  What about now?  What do you want now?"
"I want them to get to know and love You.  I don't want them to suffer because of me.  I am willing to be evicted if it will help my neighbors."
The Lord smiled as only He can.   That was the right answer.  The Lord knew that Patty was no longer asking for money to repair the fence for selfish reasons.  She was thinking of others.  She was no longer focused on her inability to replace the fence.  She was ready to focus on God's ability to meet this need.  She was ready for her answer.  "Check the mailbox."
Patty returned from her trip to the mailbox and ripped open a letter from a forgotten insurance policy that her late husband had taken out.  It was for $20,000!
Patty met her neighbors the next day with a smile on her face, and the check in her hand.
"Well," said Alice, "What are you going to do about the fence?"
"I am getting it replaced.  I called a company this morning.  They will start work on Monday."
Dubious, Alice asked, "With what money?"
Patty held up the check.  "With this!  It came yesterday in the mail.  God supplied my need!  He never fails!"
The astonished neighbors left mumbling among themselves.  "Maybe God IS real after all.  We need to follow up this discussion with Patty.  Maybe we can start a neighborhood Bible study."
Patty had more than enough money to fix the fence, so she made other improvements to the front of her home.  It became one of the homes with the most curb appeal in the neighborhood.
"You ask and you do not receive, because you ask for the wrong (selfish) reasons…"  James 4:3a
Pat Lockridge, 2017